Portfolio Decision Analysis and Market Analytics
Our primary research methods can examine clinical utility, measure awareness, and support sensitivity analysis of price or featured attributes for new and existing products and technologies. Our qualitative research methods are leading the industry in its application to product and commercial planning.
PharmaTrak® Research
We offer significant capabilities in the design and execution of product tracking studies with key stakeholders in support of brand management. These include:
Awareness, Trial, and Usage (ATU)
Awareness, Attitudes, and Usage (AAU)
 Knowledge, Awareness and Behavior (KAB) studies
INSITE Research
BioTrak facilitates the development of a successful product strategy and brand management by considering multiple factors that will impact adoption from the initial product launch to successful product line expansions. We consider factors such as: initial product configuration (application, indication), meeting unmet needs, follow-on applications or indications, practice patterns, reimbursement, pharmacoeconomics, regulatory hurdles, complimentary products, supplies, competitive environment, timing, packaging, pricing, positioning and promotion.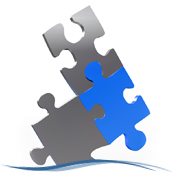 Multivariate analysis such as conjoint and discreet choice research designs
Forecast modeling, probabilistic and other
Observational research such as labeling comprehension, actual use studies, user acceptance testing, readability testing
Testing and development of consumer medical information (CMI) and healthcare provider (HCP) communications