The design and reliability of your market research data collection translates to greater insights and confidence in understanding and predicting market behavior towards your medical product.
BioTrak Research gathers and analyzes reliable data through applying its deep expertise and innovative research tools, such as ASSESS, the first-ever analysis tool and database for benchmarking drug tracking studies for REMS assessments. Our comprehensive market research and product use research methods include:
PharmaTrak® studies encompassing tracking research such as Awareness, Trial, and Usage (ATU), Awareness, Attitudes, and Usage (AAU), and Knowledge, Awareness and Behavior (KAB) studies.
Multivariate analysis such as conjoint and discreet choice research designs
Forecast modeling
Observational research such as labeling comprehension, actual use studies, usability testing, human factors research, and readability testing
Testing and development of consumer medical information (CMI) and healthcare provider (HCP) communications
We look forward to speaking with you about your research needs. Please contact BioTrak Research at info@biotrak.com or call 760 448.4820 to learn more.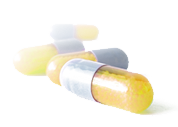 View our REMS Capabilities Presentation
View our Market Research Capabilities Presentation